WHY THE CARIBBEAN IS REGARDED BY MANY AS THE "BEST PLACE IN THE WORLD TO SAIL"
Wondering where to have your next sailing vacation? If you are, below we list some great reasons to sail in the Caribbean, especially if you hail from the United States.
1. Warm Weather
Temperatures hang between 75 and 85ºF (23 - 30ºC) All. Year. Long. This is t-shirt weather, all day, all night.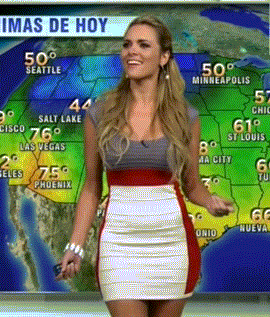 2. Great Sailing Wind
The trade winds of the Caribbean are about as consistent as any winds can be, blowing 15 - 25 knots from the East, most of the year. These are conditions sailors dream of.
Libertas running. Thanks to Yacht Shots BVI for this image.
Want to learn how to sail and have the ability to host your own sailing vacations in the Caribbean with your best friend? Register for our Fast-track course
3. Beautiful Beaches
Whether you're after quiet beaches with perfectly formed sand banks, or you're looking more for a surf break, most islands in the Caribbean can offer you both of them.
4. Clear, Warm Water and Dolphins...
The low density and lack of industry means the water in these parts is, for the most part, fantastically clear. There is also a tremendous amount of wildlife to be found, including the occasional dolphin that likes to swim near the bow of the boat. And did we mention it's warm? Average year-round temperature is 80ºF (27ºC), varying just 10% from these numbers.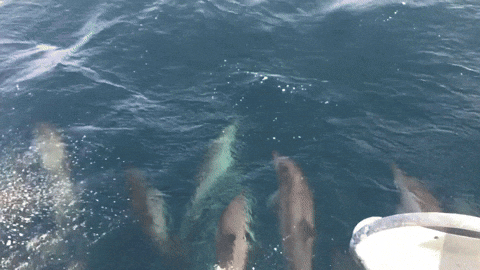 5. Thousands of Islands
Whether you're sailing around the British Virgin Islands or the Grenadines, you have a multitude of islands to explore. There's always something to discover on that next island.
6. Over 20 Different Countries
While the Caribbean is known to be a pretty relaxed place, what's not as well known is just how diverse it is. For instance, sailing from St Lucia to Martinique is a lovely five-hour sail, usually sailed on a reach. When you reach the other side you have not just a new country but a new currency, new language and a new culture.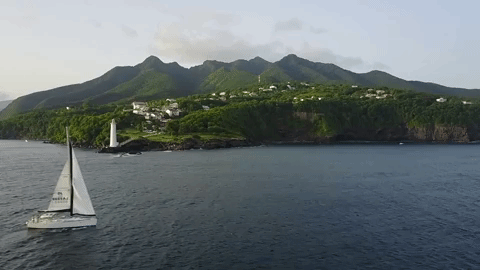 7. The French West Indies
The French West Indies is something else. Just a four-hour flight from Miami will put you in a part of the Caribbean with one of the finest cultural fusions anywhere. The Caribbean adds tropical fruits and sun into the already sunny French cuisine. The French are known to love the spirit of life. The Caribbean adds an underscore to this mantra.
Image found on this blog which also gives a well-written history of the French West Indies
8. Fascinating History
You think the US has been around for a while? Well, the Caribbean was, let's call it "influenced", by Spain a whole two centuries prior to the founding fathers tied a bow around the idea that became the United States. In these islands fortunes were made and lost, islands were won and lost and slaves were bought and sold. It's easy to forget just how brutal these times were. At one point the Caribbean was the epicentre of the world trade for sugar, rum and spices.
9. It's International
International in every sense. Visited by people from all over the world, but heavily influenced by Africa, Europe and the United States, the Caribbean is a real mixing pot. English-speaking St Lucia has French names, as does Dominica.
10. Easy to get to
Do you live on the east coast of the US? Four hours non-stop from New York and you're in St Thomas, Virgin Islands. Job done. There is no simpler, more direct way to get to the warmth and clear water than with this flight.
11. Great seafood. And rum.
There are plenty of fish here and relatively speaking, not so many people. So seafood is happily on the menu. And did you know that this is the place where the best rums in the world are made? We're talking rum so smooth that you must sip it to get the best out of it. Think Zacapa from Guatemala.
12. British Virgin Islands
And of course, there's the BVI. It should really be called the Islands of Goldilocks (actually no it shouldn't). Just enough sun and wind and clear water to be perfect. Just close enough to the US to be convenient. But just far enough away to make it a little bit exotic.
13. Dominica (as opposed to the Dominican Republic)
I'm Australian so, along with my Austrian friends, know what it's like when people mix up our motherlands. Saying "kangaroo" usually fixes things. Alas, the Dominicans and Dominican Republicans have a similar issue. Separated by hundreds of miles of the Caribbean Sea, they are very different places. The country of Dominica (pronounced "Do-mi-NEE-ka". You're welcome.) is spectacular. Make sure you visit the Boiling Lake. You'll spend a day and a lot of energy walking up it. It's worth it.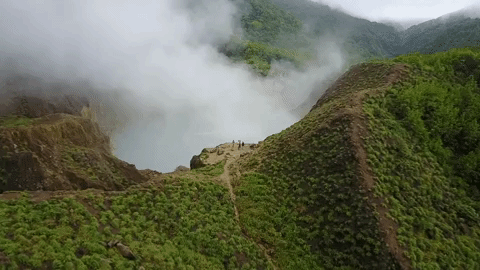 14. The Grenadines
The Grenadines is where many sailors go once they have spent sufficient time sailing around the British Virgin Islands. With wonderful corners such as Bequia and the Tobago Cays (not to be confused with the island of Tobago), the Grenadines is more remote than its northern neighbours and is, therefore, a favourite of many a sailor.
Conclusion
If you have heard your friends gushing about how great the Caribbean is for sailing, but didn't know why now you do.
Sailing Virgins is a sailing school with a difference. If you're in your 20s - 40s and want to become a skipper so you can charter your own boat, look at one of our seven-day fast-track courses such as the Awesome Crew course if you are new to sailing, or the Bareboat Skipper course if you come with experience and wish to gain the qualification necessary to charter your own boat.
If you would like to get even more adventurous with your sailing, twice each year Sailing Virgins runs an Island Adventure Sailing Course, where over two weeks students sail from the British Virgin Islands, through St Martin, St Barths, Antigua, Guadeloupe, Dominica and on to Martinique. This trip, an adventure sailing course offered by a sailing school, is unique.